Vision Mission
Our Mission

To provide education without discrimination to one and all
Technology transfer in rural area.
Promotion of girls education.
Upliftment of economically backward students and marginal students.


Our Vision

To enable the student to grow individually and develop their academic, social, moral and life skills.
To empower them to face the global competition and contribute to local, national and internal development.
Objectives

To offer high quality and affordable education to a broad spectrum of students or rural area (specially deprived girl students.)
To make teaching and learning pleasant, collaborative and participative activity for students.
To provide a dynamic, creative and academic environment and to make development of professional skills and all around personality.
To have a clear vision of high standards and to strive to meet them.
To provide value based education.
To encourage individuals to be independent, imaginative and resourceful.
To create awareness about the environment through NSS and other co-curricular activities.
To create communal harmony by teaching to respect people of different faiths and religion.
To foster a sense of justice self-discipline and personal responsibility.
To develop skills of independent learning.
To maintain discipline in the college campus
PRINCIPAL'S DESK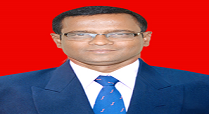 It gives me immense pleasure to welcome you at our college website.It is an honour and a privilege to be the (I/C)Principal of Savitribai college of Arts, Pimpalgoan Pisa which is affiliated to SavitribaiPhule Pune University, Pune. We understood the need of higher education to the people who are socially and economically backward. Keeping the vision in the mind, the college was established in the year 1999. The college aims to serve the society and bring revolution in the lives of people by means of providing education facilities from KG TO UG. Globalization and liberalization has put many challenges before us. To meet with these challenges one has to learn more and more. Traditional values in the society are decreasing like anything.Weare trying our level best to sustain and to promote these values in society through students and to develop business culture. The main focus of the Institution is to empower students with sound knowledge, wisdom, experience and training both at the academic level and in the highly competitive market We have a young and enthusiastic team to execute our mission with well infrastructure.
Dr.Shantilal Ghegade
(I/C)Principal